The Matter e-bike has a sleek street bike look with full LED lighting, split seats, clip-on handlebars and a split rear grab bar. A 5-liter glove box with a USB charging port is housed in the tank area.
The bike has a 7-inch touchscreen instrument console with features like step-by-step navigation, notification alerts, and music playback. It also allows over-the-air (OTA) updates. The bike is powered by a 10.5 kW liquid-cooled electric motor with an output torque of 53.02 kgm. It is paired with a four-speed transmission and features two-channel ABS. A 5kWh liquid-cooled battery powers the e-bike and is said to have a range of 125-150km on a single charge.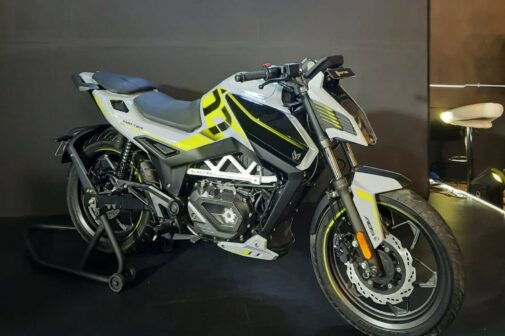 The e-bike will allow both conventional and fast charging via a standard socket and will come standard with a 1kW on-board charger. Charging can also be done with a standard 5 amp three prong plug. The electric bike can be recharged in less than five hours thanks to the on-board charger. Matter has only shown us the metal e-bike so far; reservations and pricing information will be revealed soon. Let us know your thoughts on Matter's e-bike.